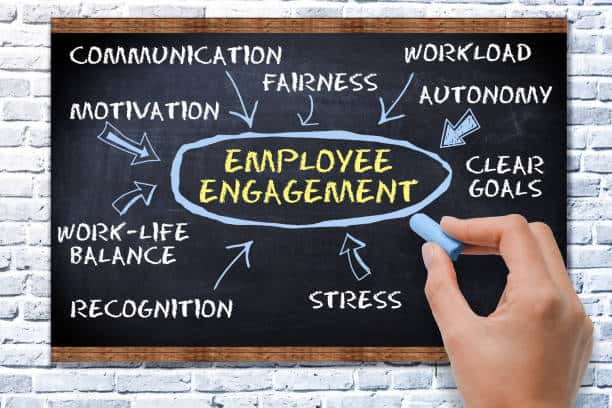 02 Jun, 2022

Re-Engagement: Recruiting, Engaging, & Retaining Employees

Biocom HR Webinar Summary

May 24, 2022, "The Great Re-Engagement" webinar featured a panel of Human Resources Leaders in Life Sciences who leaned into the question of how to better attract, engage, and retain employees despite the post-pandemic "Great Resignation." The panelists included Human Resources leaders Dee Olomajeye, Senti Bio; Laura Puga, Codex DNA; Mark Rocha, Karius; and Stacy Solorio, SPHR, SHRM-SCP, Karius.

"What were the key lessons learned from the pandemic?" Key lessons learned were that previously the Life Sciences industry was overly reliant on hard skill sets and technical knowledge. During the pandemic, the companies and employees who successfully weathered the storm displayed resilience, flexibility, and an ability to pivot at a moment's notice. There needs to be a balance between these hard and soft skill sets. Another lesson learned is that there is no one-size-fits-all solution. As employees ask for more flexibility companies can allow this within specific parameters to continue to meet company goals, "flexibility within a framework." The old 8-to-5 office schedule is a thing of the past. In 2022, new job candidates expect to work remotely, or at least on a hybrid schedule, and they are rejecting the 8 a.m. to 5 p.m. schedule when working from home. Additionally, during the hiring process candidates seek a company culture that aligns with their values, opportunities for growth and advancement, and have expectations of diversity initiatives.

"How are companies managing with the latest trend of short-term employees?" Tenure of only 12 to 18 months has become the new normal in Life Sciences. It used to be that employees with less than three years of tenure were considered "short-termers," now 12 months is short-term, 18 months is the average, and three years is considered long-term tenure. What were previously accepted norms such as stock options vested after four years, and advancement after two to three years has been shortened. Employees are leaving stock options on the table as they pursue companies that offer better opportunities for advancement or personal development. The best practice regarding stock options is to offer some level of stock options at an earlier time for retention purposes and to simultaneously hold regular meetings to educate employees on the financial benefits and vesting schedule.

"How important is company culture in retaining employees and attracting new talent?" The culture of the company is what continues to attract the candidate throughout the interview process. A company can have a well-designed culture deck that is attractive to new hires. However, more importantly, how do employees experience the company culture every day? Is the actual company culture in alignment with what the company presented during the interview process? To truly engage employees companies need to ask the employees what they desire most, what brought them there in the first place, and what is keeping them engaged. Informal check-ins with employees are a way to evaluate the company culture and address any employee issues before they have time to fester. A Diversity, Equity, and Inclusion (DEI) strategy is quickly becoming the foundation component of company culture.

"What are companies doing with Paid Time Off (PTO) and wellness to attract and retain employees?" Many companies are starting to provide unlimited PTO (Discretionary PTO) at the executive level. The biggest problem is getting executives to take time off and model work/life balance for their staff. To ensure that all employees and executives are taking time off to prevent burnout, companies are finding success by scheduling "mini-shutdowns" around major holidays to effectively encourage the use of PTO. Key take-aways are to build "auto-shutdowns" into business systems to ensure equity with taking time off. Build internal structures of support to manage the work when someone is on leave.

While there are many considerations in being successful in engaging employees, the above is an example of what some Human Resources leaders are doing in their organizations to recruit and retain top talent. It is our hope that this summary has been helpful.

Relocation Coordinates International, BIOCOM HR Webinar Series Sponsor

Relocation Coordinates International is the only relocation company that has dedicated itself to working with small the mid-size firms in the Biotech and Life Sciences to provide relocation services as well as promote peer-to-peer networking throughout the industry. This focus has earned us the reputation of a boutique approach to customer service emphasizing high touch and a positive employee experience to expert guidance for start-up organizations and those looking to formalize programs for competitiveness and scalability. RCI continues to be a women-led organization since its beginning 40 years ago. For more information about RCI or the HR Webinar series, please call 949-395-1901.