16 Mar, 2022

United with Ukraine

We extend our prayers and deepest sympathy to those being directly and indirectly affected by the recent attacks in Ukraine. The heinous and deplorable acts being committed by Russia are inexcusable and heart-shattering.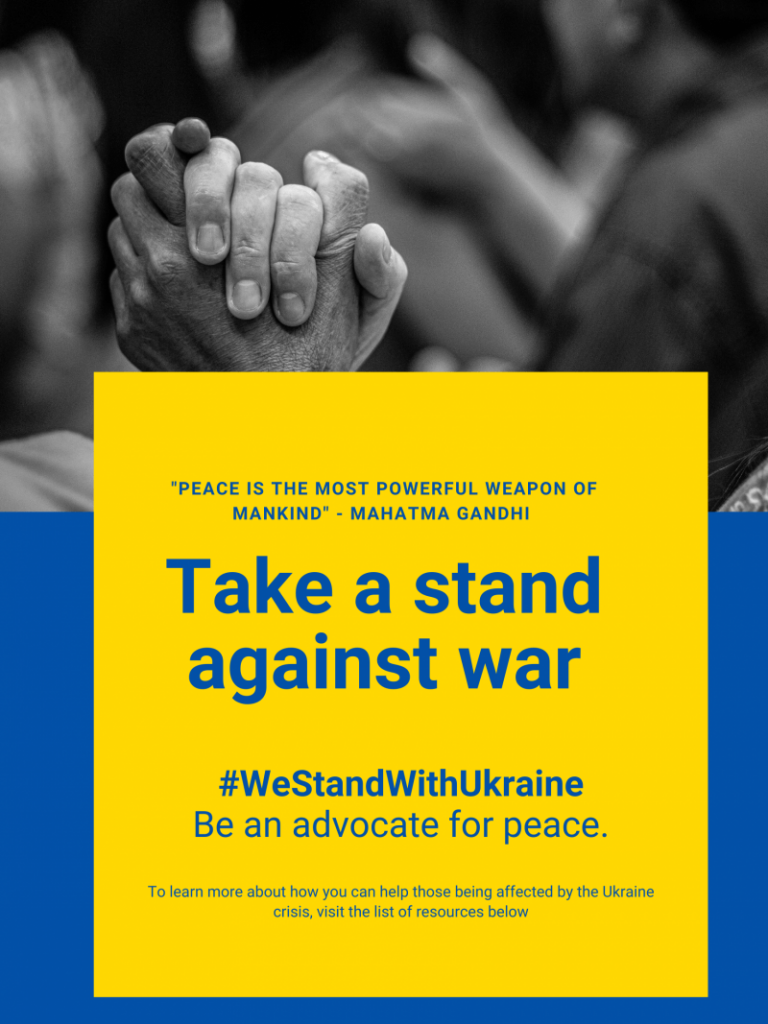 Beginning February 24, 2022, Ukraine and its neighboring areas have been subjected to vicious attacks from the Russian government. As the world devastatingly witnesses these inhumane acts of violence, we remain vigilant and supportive of those being impacted.
As we continue to be informed and updated about the Russian Ukraine War, we are dedicated to learning more ways to support Ukraine. In efforts, we have compiled a list of resources, organizations, and donation opportunities in support of Ukraine during this crisis.
#WeStandWithUkraine
International Rescue Committee – Supplying vital necessities such as food, clothing, and medical supplies to displaced children and families
International Medical Corps – Working to help refugees by providing medical and mental health services for those living in affected communities
International Committee of the Red Cross – Donations will be used to help 3+ million refugees gain access to clean water along with rebuilding homes and communities destroyed during war and devastation
Doctors Without Borders/Médecins Sans Frontières – DWB/MSF is providing medical needs in the form of emergency medicine, surgical care and mental health support to Ukraine and its surrounding regions
International Organization for Migration – Supporting Ukraine for more than 25 years, the IOM is continuing its long-term commitment to Ukraine assistance to those fleeing the country, internally displaced migrants, and third-country nationals